Make a Gift.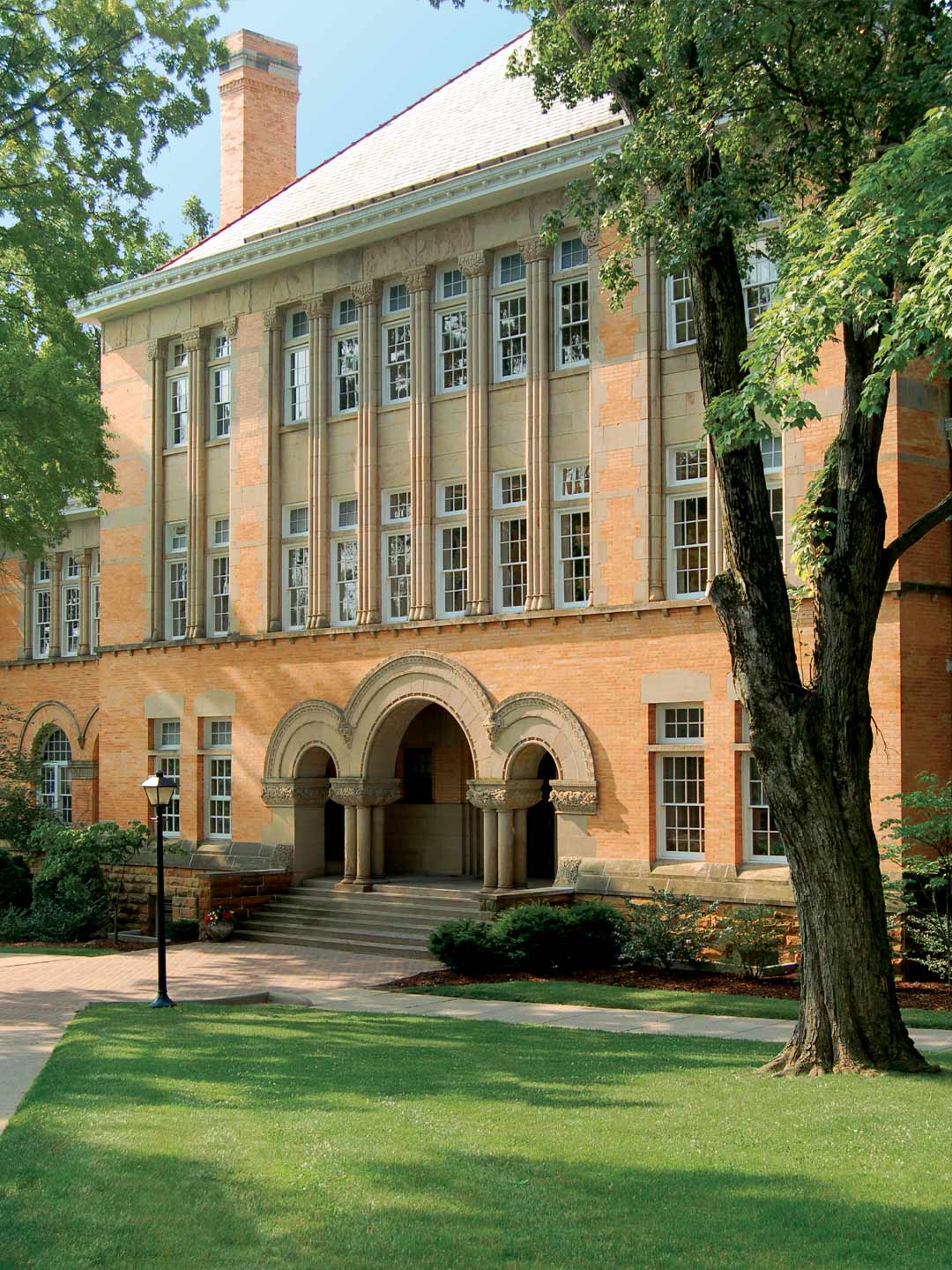 Denisonians everywhere can be proud of how our university is moving forward.
The good news. Denison's fall semester, now past midterms and heading quickly toward finals week, has been exceptional so far.
Recently, we've launched popular new majors in journalism and Earth & environmental sciences. Applications for admission have increased by 28% over the previous year. And with more than 12,200 applicants for our current record-breaking first-year class of 685 students, Denison's admission rate dropped to 22%.
Our Big Red athletics teams won eight conference championships in 2021-2022 and captured their record-setting 18th NCAC All-Sports Trophy, with dozens of student-athletes earning All-American and Academic All-American recognition.
In May, we conferred 554 bachelor's degrees on our amazing Class of 2022 graduates, and they are already making an impact in countless ways.
Your support is key. Steadfast support from faithful Denisonians like you continues to provide students with best-in-class curricular and co-curricular programs in a safe and healthy environment for living and learning. That support also supplies essential assistance for students' families facing financial hardship in the current economy.
We can't stop now. As an aspirational and forward-looking institution, Denison is implementing further strategic initiatives in the areas of curricular innovation, student life, faculty support, and affordability. In addition, the university's top-notch career launch programs, already a Denison hallmark, are still burgeoning.
In short, Denison provides a life-shaping education to smart, confident, and passionate students from across the country and around the world. We can do all this, but not without your participation. Please make your gift to Denison today.
Thank you! We are sincerely grateful for your loyalty and generosity in support of Denison's students and faculty.
---