4.7.22
One Day of Giving

Your gift creates:
Standing ovations
Victories
Comebacks
Breakthroughs
Legacies
Leadership
Gratitude
Lifelong friends
Opportunities
The future
And so much more!
Your gift makes the Denison experience possible. More than that, your gift enriches the lives of Denison students every single day.
Today, we ask you to make a gift to keep the Denison experience vibrant. To allow us to continue to provide a life-changing experience in and out of the classroom. To allow students to form deep connections and friendships, explore careers, investigate intellectual pursuits, to discover who they are.
Your gift drives Denison forward, offering the next generation the benefits you've experienced through your connection to The Hill.
Thank you!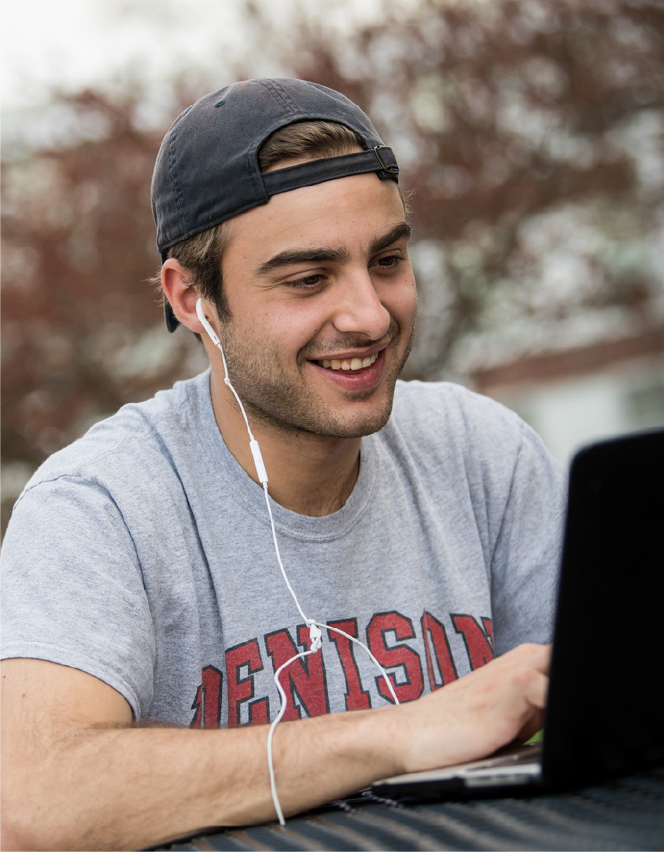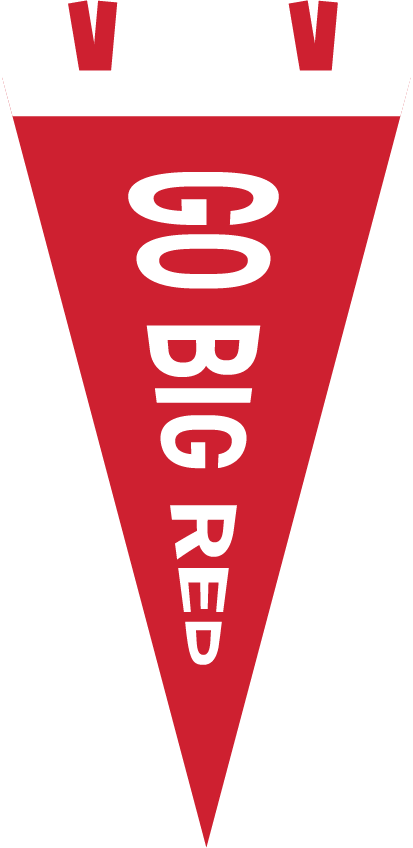 Your Gifts In Action
Your gift makes an impact — it's that simple. Students build enduring relationships at Denison. They receive a life-shaping education. They launch from The Hill into meaningful lives and ambitious careers. All of this is possible thanks to your generosity. We invite you to peek into the lives of four of our students so you can see your gifts in action.
Erin Anderson '23

Data Analytics, Spanish Minor

Chicago, Ill.

Ray Walker '22

Communication, Anthropology/Sociology Minor, Narrative Journalism Concentration

Columbus, Ohio

Sarah Moon '22

Philosophy, Politics, and Economics Major, Spanish Minor

Seoul, South Korea

Jack Reaney '22

Economics, Creative Writing

Rye, N.H.
Innovative Academics
Denison is a leader in curricular innovation, continuing to add majors and concentrations in finance, commerce, health, and communications, while providing health and safety modifications to learning and teaching spaces for in-person learning. Gifts to the Annual Fund help cover the costs of these inspired additions.
7,069
The record number of donors who supported Denison's annual fund last year. The continued generosity of the Denison family enables the university to provide a world-class education while responding nimbly to unforeseen impacts to university operations.
Athletics
30% of Denison students play varsity, club, or intramural sports, and the university's commitment to its athletes shows on the field. The Big Red have won a record number of NCAC All-Sports Championships, and most of Denison's 26 varsity teams are perennial title contenders.
Wellness
Denison has always prioritized student physical and mental health, but in today's complex world, the university has further elevated its holistic and powerful approach to student wellness. Wellness programs and staff are supported by gifts to the Annual Fund, and Denison students are benefitting from that support in significant ways every day.
Affordability & Accessibility
Vital scholarships are, in part, funded by gifts from loyal and compassionate Denison alumni, family, and friends. Denison proudly meets the full demonstrated financial need of students. We are committed to making a Denison education accessible to all admitted students.
Student Success
Students learn to combine their academic knowledge, values, and habits with career-oriented skills, networks, and experiences needed to be the architect of their own lives starting from the moment they step foot on campus their first year. The results speak for themselves with 99% of alumni currently employed or in graduate school.
Join the Fun!
Join fellow alumni and faculty in making a gift today and share with your friends. Thank you for your generosity.
Thank you to all of our Day of Giving donors!
Make an Impact.
Make a Gift.